In case you haven't heard, King Charles' Coronation is set to take place on Saturday, May 6th, followed by a national bank holiday on Monday, May 8th. Yippee! Whether you're royalist, republican or just don't care you'll love these tipples to enjoy over the bank holiday.
To coincide with the historical event, the drink experts at Bottle Club have researched some of the drinks and ingredients reportedly most popular among members of the royal family. The experts have subsequently devised some unique recipes that are perfect to create over the long weekend, as the coronation celebrations take place.
Dry Gin Martini
It has been reported that alongside a preference for single malt Scotch whisky, the King also enjoys a simple but classic gin martini, which he may well be indulging in following on from the coronation ceremony on May 6th.
Ingredients:
70 ml of dry gin
1 tbsp of dry vermouth
2 tbsp of olive brine
1 wedge of lemon
Green olives to garnish
Method:
Pour the dry vermouth and olive brine into a shaker with ice and shake well.
Rim the martini glass with the wedge of lemon.
Strain into the glass and add the olive.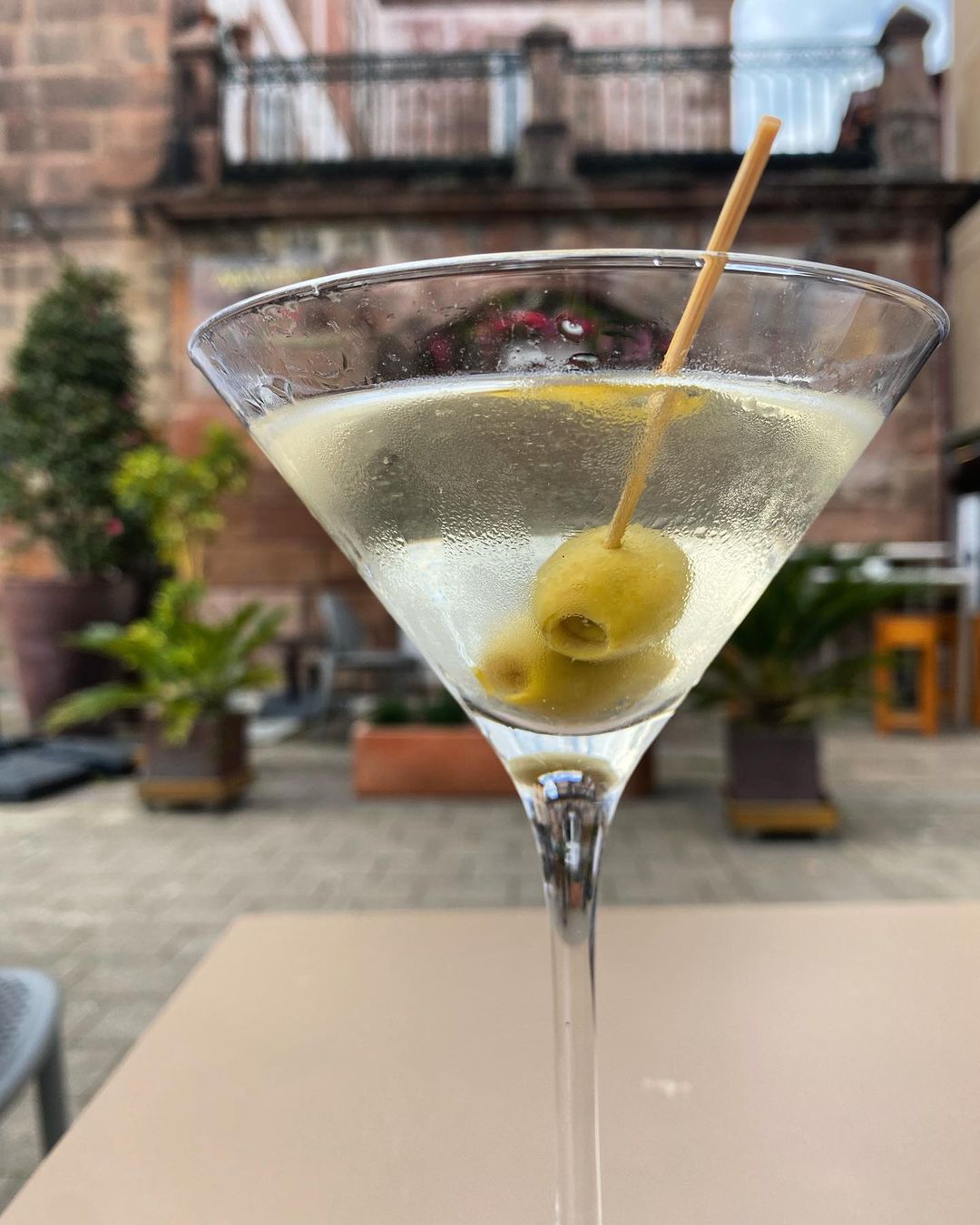 Dubonnet & Gin Cocktail
It was widely speculated by those within the royal circle that the late Queen Elizabeth II was partial to the often overlooked drink Dubonnet, which was first marketed back in 1846, when the British monarch was just 9 years into her almost 64-year reign.
This sweet, aromatised wine-based quinquina is often enjoyed as an aperitif, but can also be consumed in the form of a gin-based cocktail, which was apparently the preferred tipple of  the late Queen Elizabeth.
Ingredients:

Method:
Add the gin to a small wine glass first, followed by Dubonnet, then add the lemon, after making sure all pips have been removed from its flesh.
Add two large ice cubes – or more if it's a warm day – placed on top of the lemon slice to act as a mixer for the spirits.
Serve immediately.
Rob Roy
During her years in the media spotlight, Kate Middleton The Princess of Wales has been photographed on numerous occasions enjoying a whisky during social events and parties.
So, for an occasion as special as a coronation, we can only assume this Rob Roy cocktail, a 19th-century cocktal believed to have been created at New York City's iconic Waldorf Hotel, would be a hit with Prince William's wife.
Ingredients
60ml of your preferred Scotch
25ml of sweet vermouth
3 dashes of Angostura bitters
Glacier cherries to garnish

Method: 
Add the Scotch, sweet vermouth and bitters into a mixing glass with ice and stir until well-chilled.
Strain into a chilled cocktail glass.
Garnish with cherries.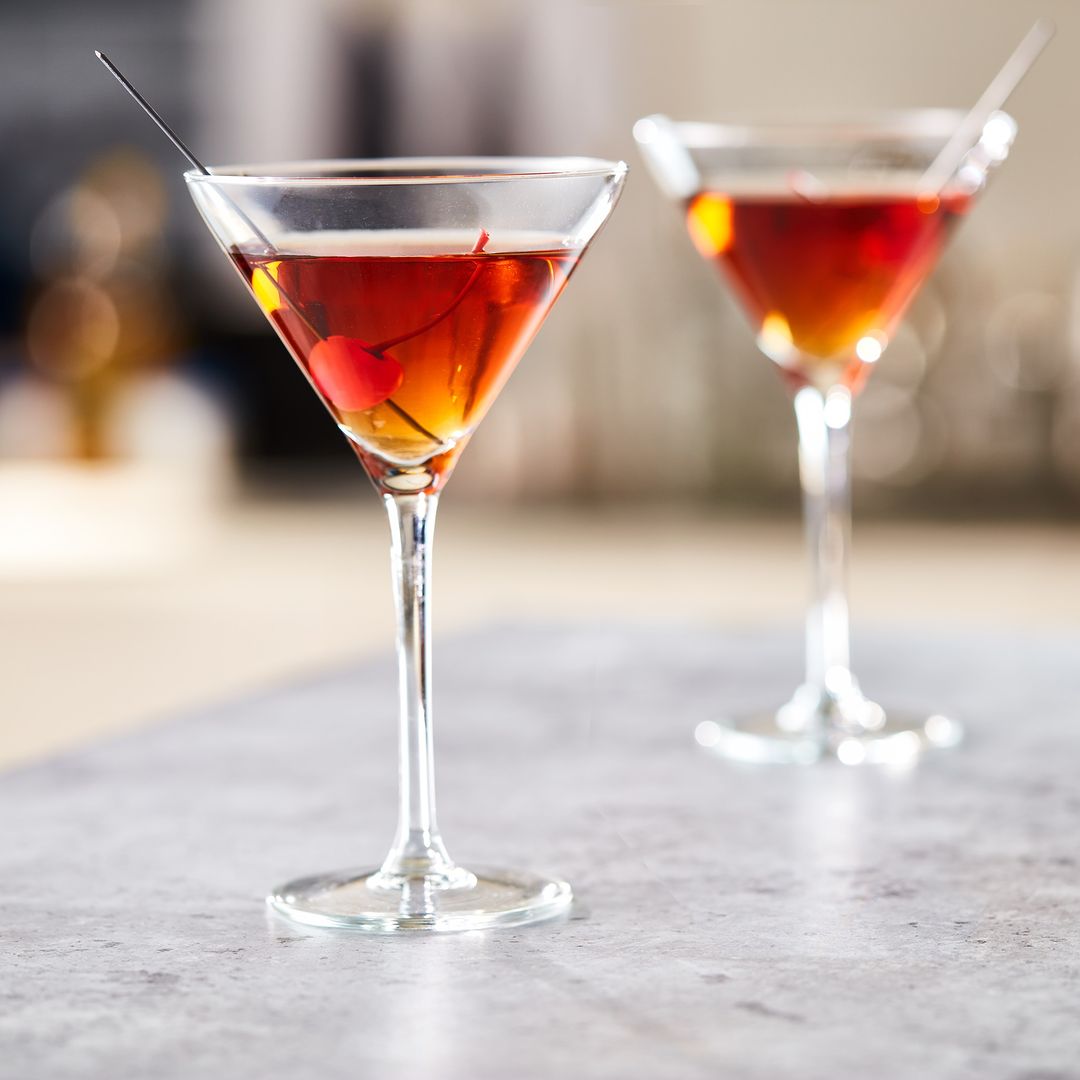 Casamigos Paloma
The King's niece, Princess Eugenie is presumably a fan of the Tequila brand Casamigos (partly owned by Hollywood actor George Clooney), due to the fact her husband Jack Brooksbank once acted as the global brand ambassador for the drinks company.
This refreshing, easy-to-make Paloma cocktail, which derives from Mexico, would therefore surely be a hit among the younger royals with its sweet, sour, bitter and salty notes pleasing to all palates.
Ingredients: 
60ml of Casamigos tequila
15ml of freshly squeezed lime juice
Grapefruit soda to top
Pink grapefruit wedge to garnish
Method:
Rub a grapefruit wedge around the edge of a glass, and dip the rim in salt (optional).
Add the tequila and lime juice to the glass, and fill with ice.
Top with grapefruit soda, and stir briefly and gently to combine.
Garnish with a grapefruit wedge.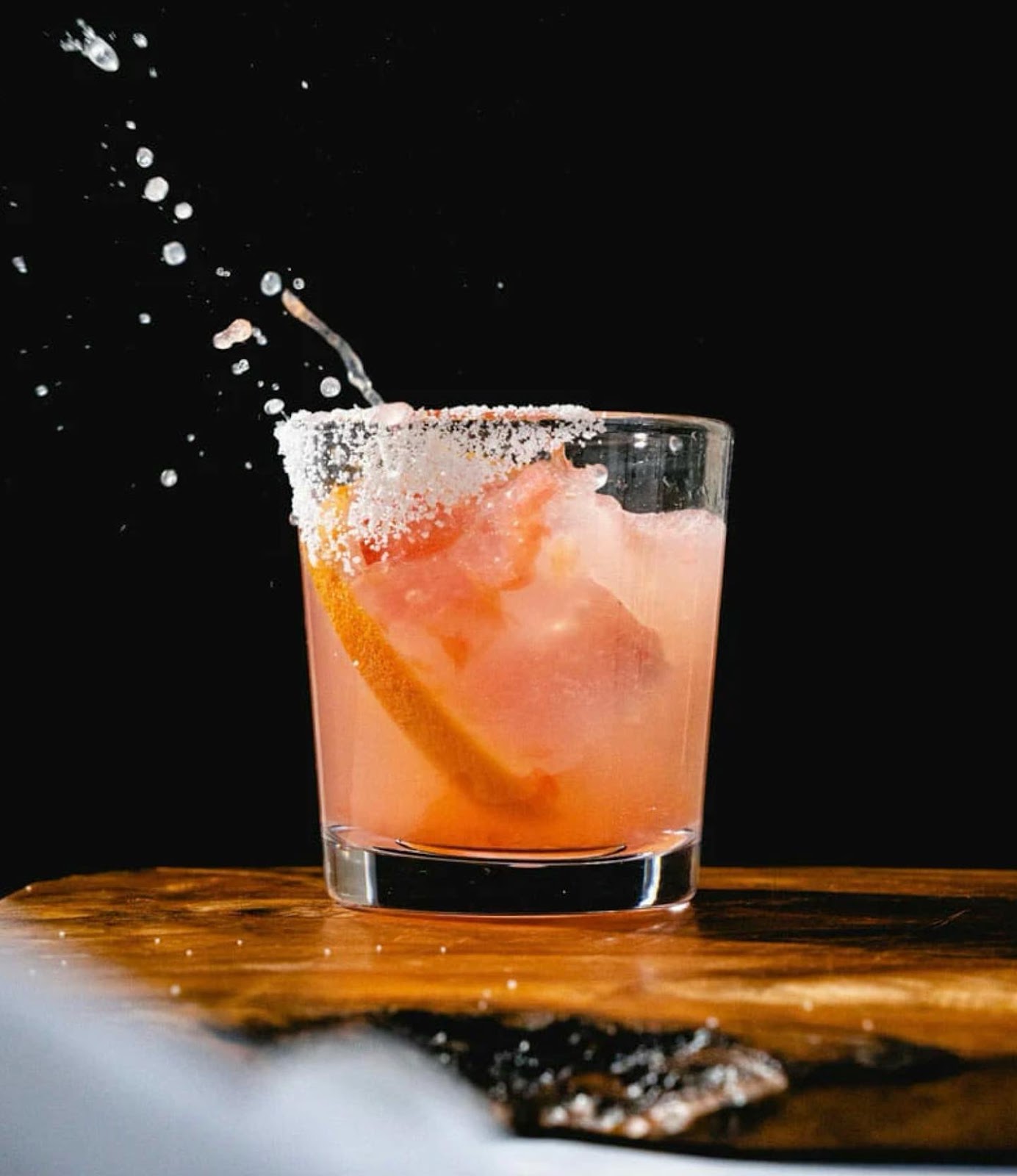 The Summer Cup
In her now-deleted blog, Prince Harry's wife Meghan Markle once referred to her love of a summer cup cocktail, which is commonly made with Pimms, and will act as a perfect refreshing drink for a long bank holiday weekend in May, especially if we are lucky enough to enjoy some warm weather and sunshine.
Ingredients (serves 4):
240ml of Pimms
700ml of lemonade
Sliced cucumber
8 sliced strawberries
½ large orange, sliced
½ lemon, sliced
Fresh mint to garnish (optional)

Method:
Layer the fruit slices and plenty of ice in a larger pitcher or jug.
Add in the Pimms and lemonade.
Pour into 4 tall glasses, evenly distributing the fruit and ice.
Garnish each glass with mint/
Sorry if you're tea-total there's no recipe for you. Maybe next time??